Sue-Ann Wong
was one of the scientists on the
Wendy K.
in
The Final Warning
.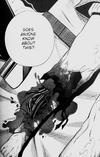 While
the Flock
was with some emperor penguins, she was attacked by a leopard seal and killed before anyone could save her. However, it was then that it was learned that she was a traitor, for a wound revealed a mass of wires and fiber-optic cables embedded deep within her leg.
When she was first introduced, it was said that she was an ice specialist.
Ad blocker interference detected!
Wikia is a free-to-use site that makes money from advertising. We have a modified experience for viewers using ad blockers

Wikia is not accessible if you've made further modifications. Remove the custom ad blocker rule(s) and the page will load as expected.